Exhibitions.
I shall be exhibiting jive at several conferences and shows, listed below, if you would like to review the product please feel free to contact me.
Product Designers Market - 6th to 9th June 2008.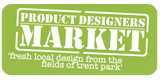 The market is a student marketed and organized show highlighting the best work from the graduating year of 2008. We shall be part of free range, and shall be hosting our own VIP Designers & Press event on the 5th of June. Please contact me if you would like to get involved.
http://www.pdeproduce.com
Create - 24th to 25th June 2008.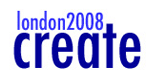 "CREATE 2008 is a 2-day conference about creating innovative interactions, whether digital consumer products, interactive services or interaction paradigms.". I shall be an undergraduate among giants, this is a chance to show my product to the best HCI people in the business.
Create 2008
New Designers - 10th to 13th July 2008.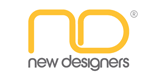 "New Designers is the foremost event in graduate design showcasing the work, energy and talent of some 4000 designers every July at the Business Design Center". I shall be showcasing my product with a selection of designers from the product designers market.
http://www.newdesigners.com